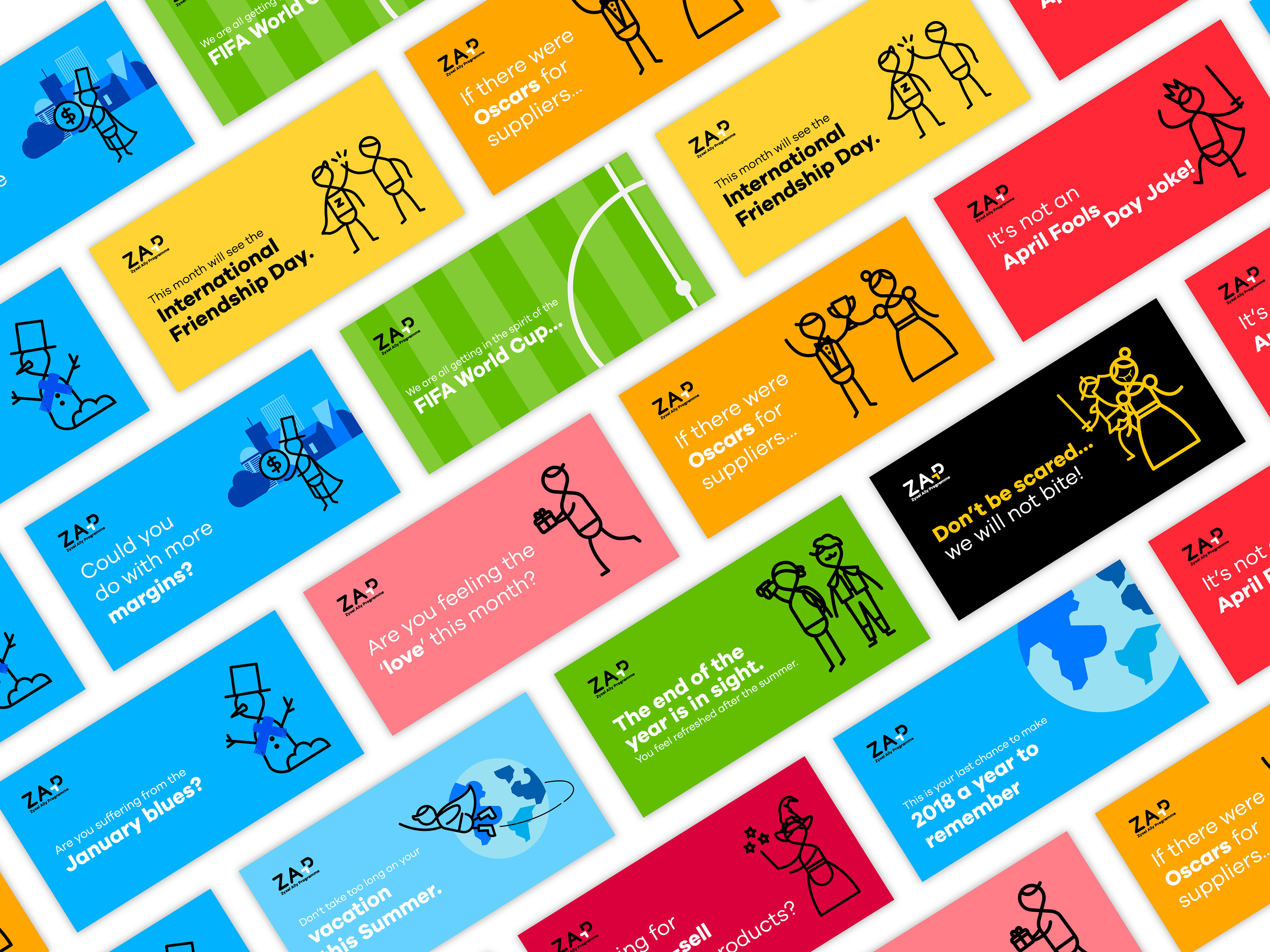 My client wanted to run a 12-month social media campaign throughout 2018. The idea was to focusing on a specific event for that particular month. Having previously created work for my client they commissioned me for their social media campaign.

The brief given by the client was very brief, meaning the design was quite open. However the brand guidelines are very strict. A specific colour palette has to be used with their own fonts and their own design of 'allies'. Many of these allies had to be created but under their direction from the brand guides.

This campaign was used on Twitter and was very successful, a nice fresh approach to Zyxels' social media presents.