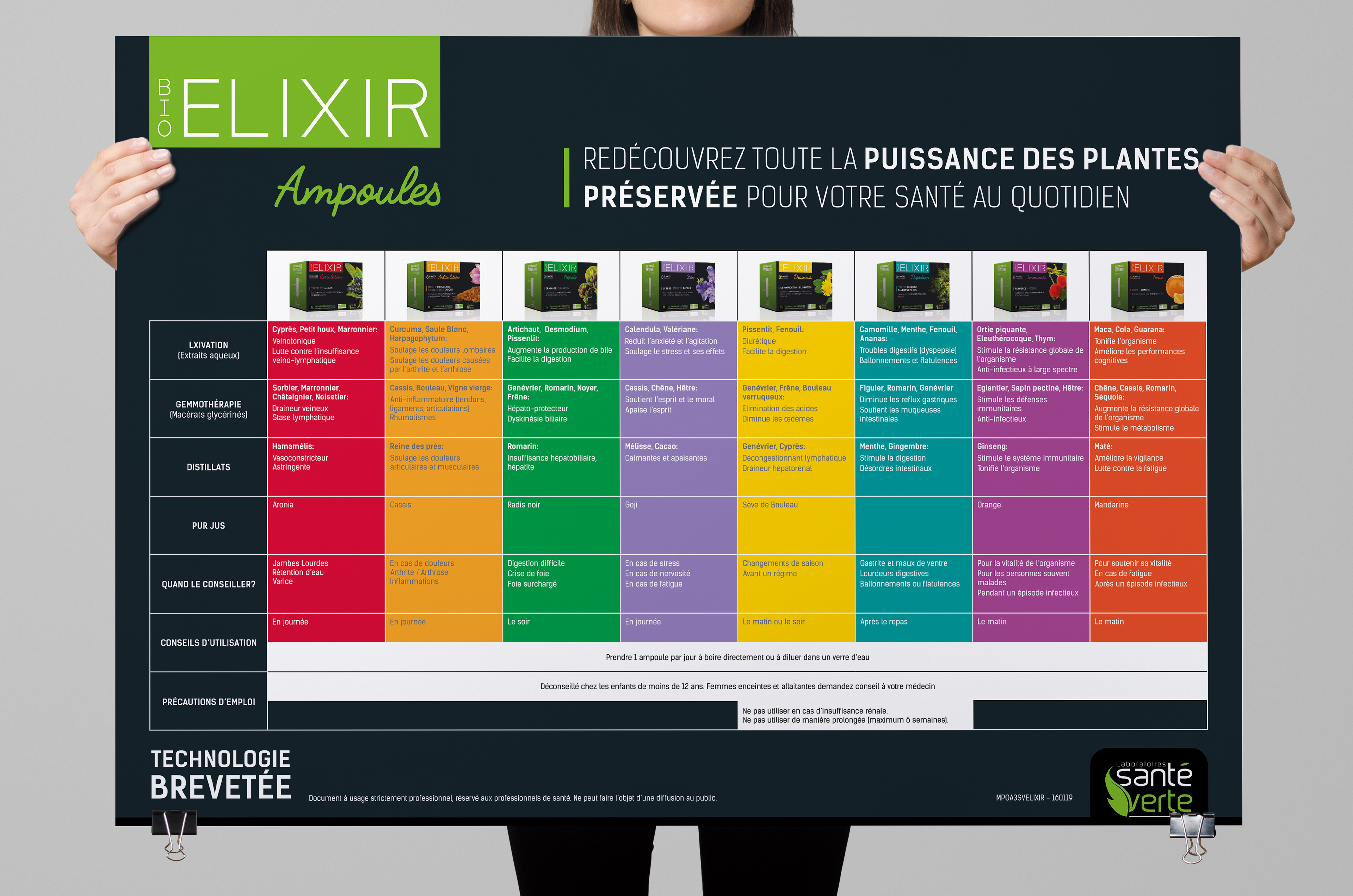 Along with the launch of the new Bio Elixir range, POS material was required to help sell the range and gain better presents within the stores. Along with our standard POS material, Showcards, Leaflets and Posters. A custom Counter Top Display was required. This was design from scratch, taking into consideration the constrains of transportation and store space.
By allowing potential clients to interact with the range by sampling the product before they purchase.
With a very limited brief from the brand manager I went about creating the display preview. This 3D preview was produced in Photoshop and along with this preview, flat previews were sent to our print supplier who where then able to produced the cutters to allow this display to go into production. The final artwork was produced on the validated cutters.